Posted by Jonelle on 2nd Oct 2019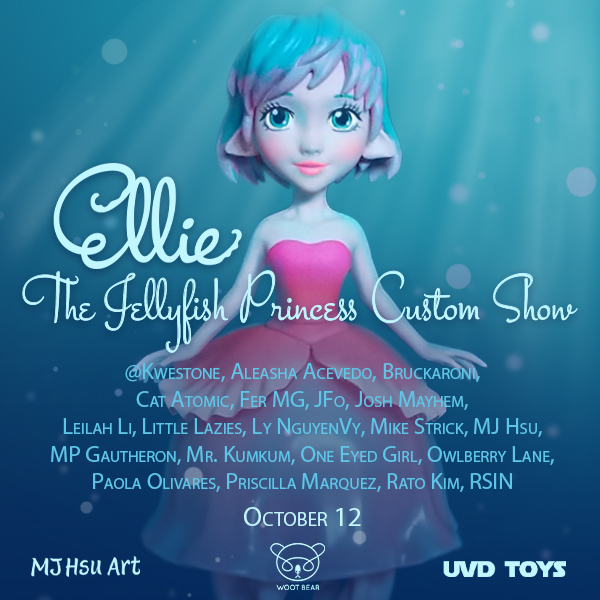 Swimming to Woot Bear is MJ Hsu's very first vinyl platform, Ellie The Jellyfish Princess. She has partnered with UVD Toys to bring you the most endearing royal of all the seas. This exhibition will feature a collection of Ellie figures reimagined by artists from all over the world.
Princess Ellie is a tidal explorer and friend of all the seven seas. She follows the current wherever it takes her, exploring every part of the ocean and helping her fellow sea creatures along the way. Everywhere she travels, the waters whisper of her magic and kind spirit. Some say she was born from a pearl that dropped from the moon into the water below. Follow Ellie on her adventures and see if you can spot her friends. Who knows, you might even learn the truth of her ancient origin.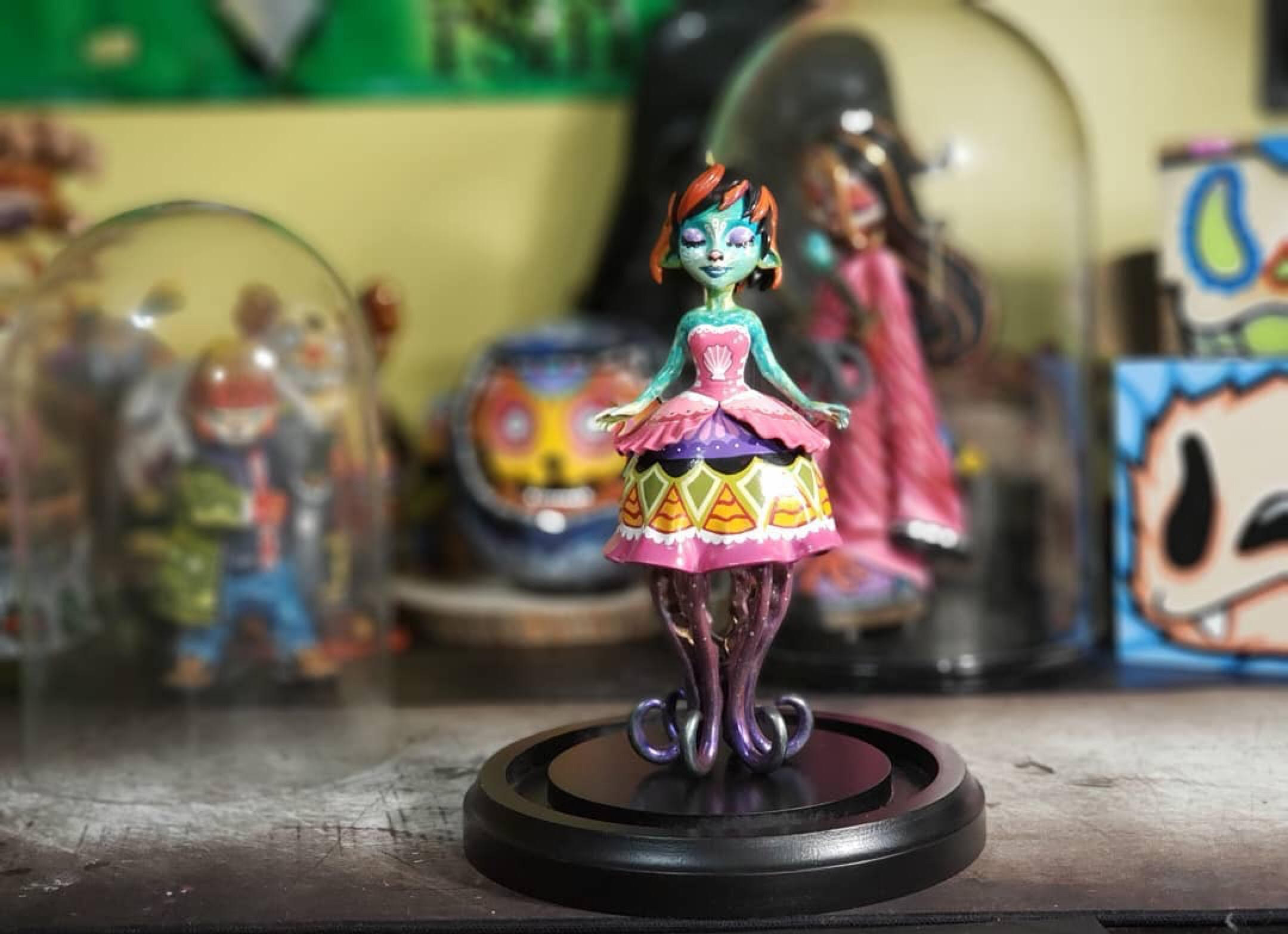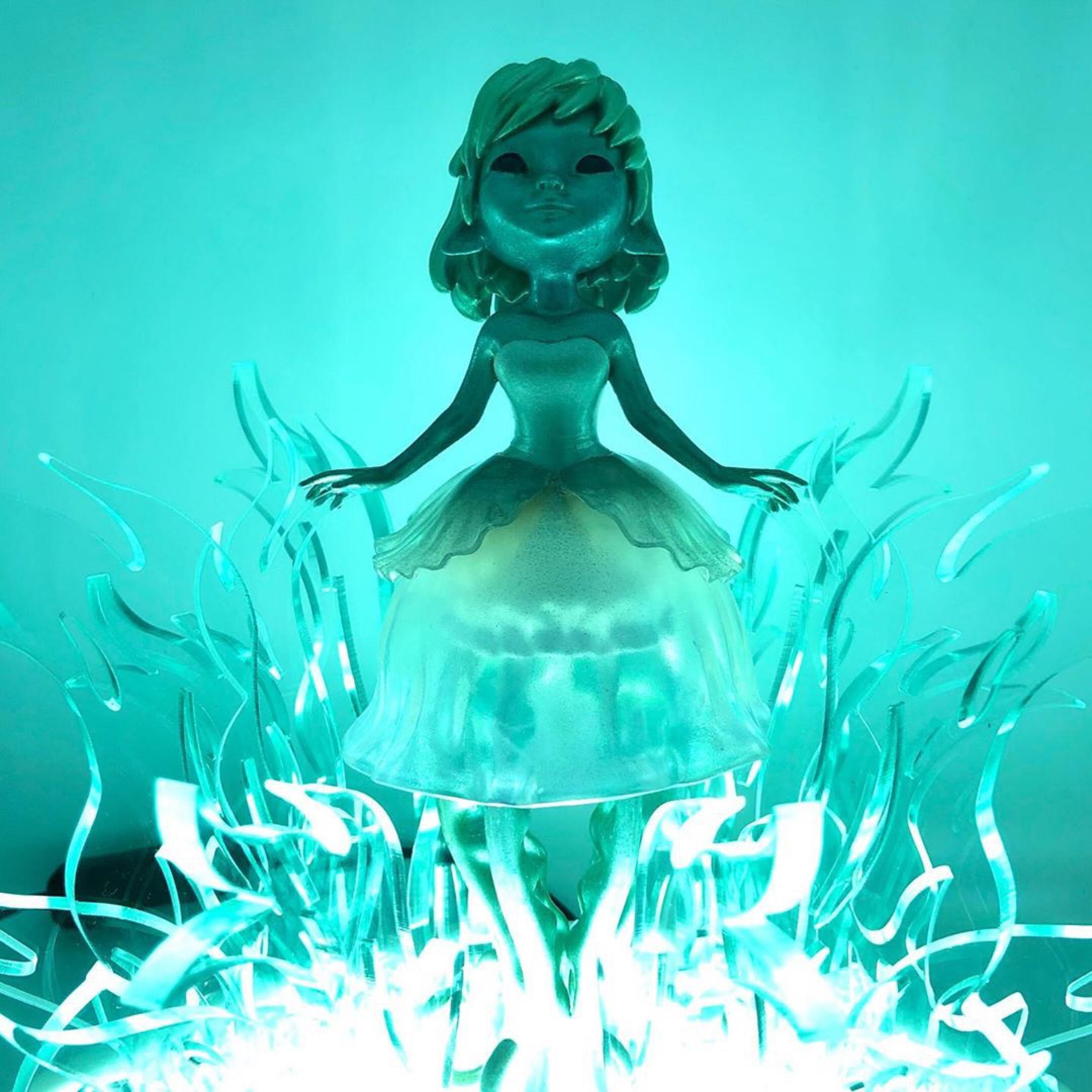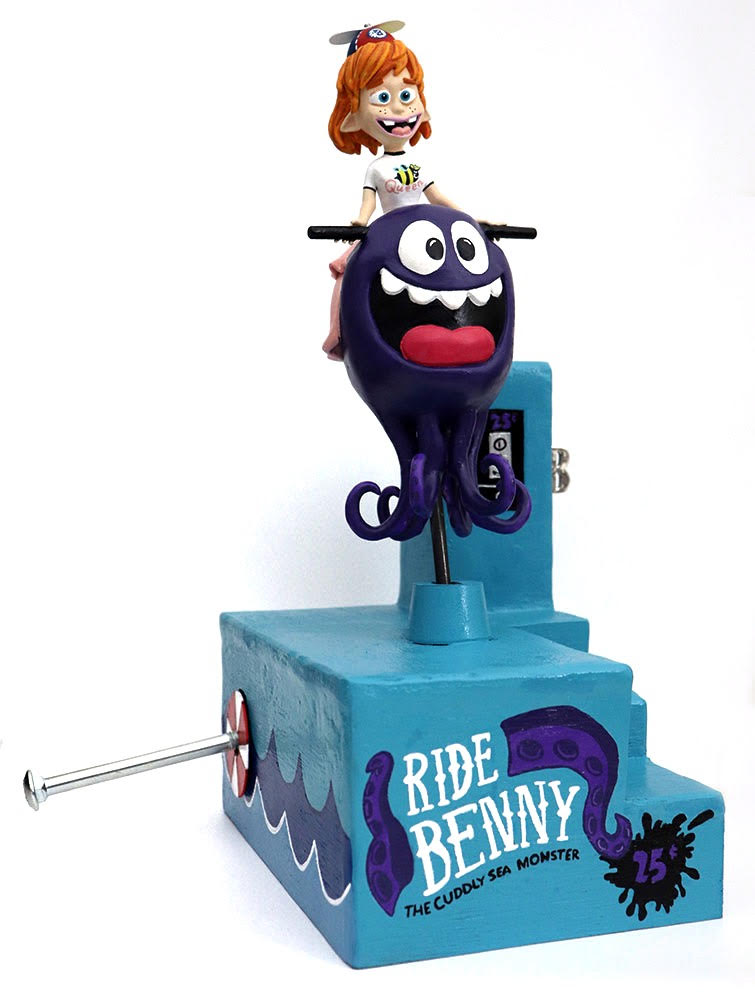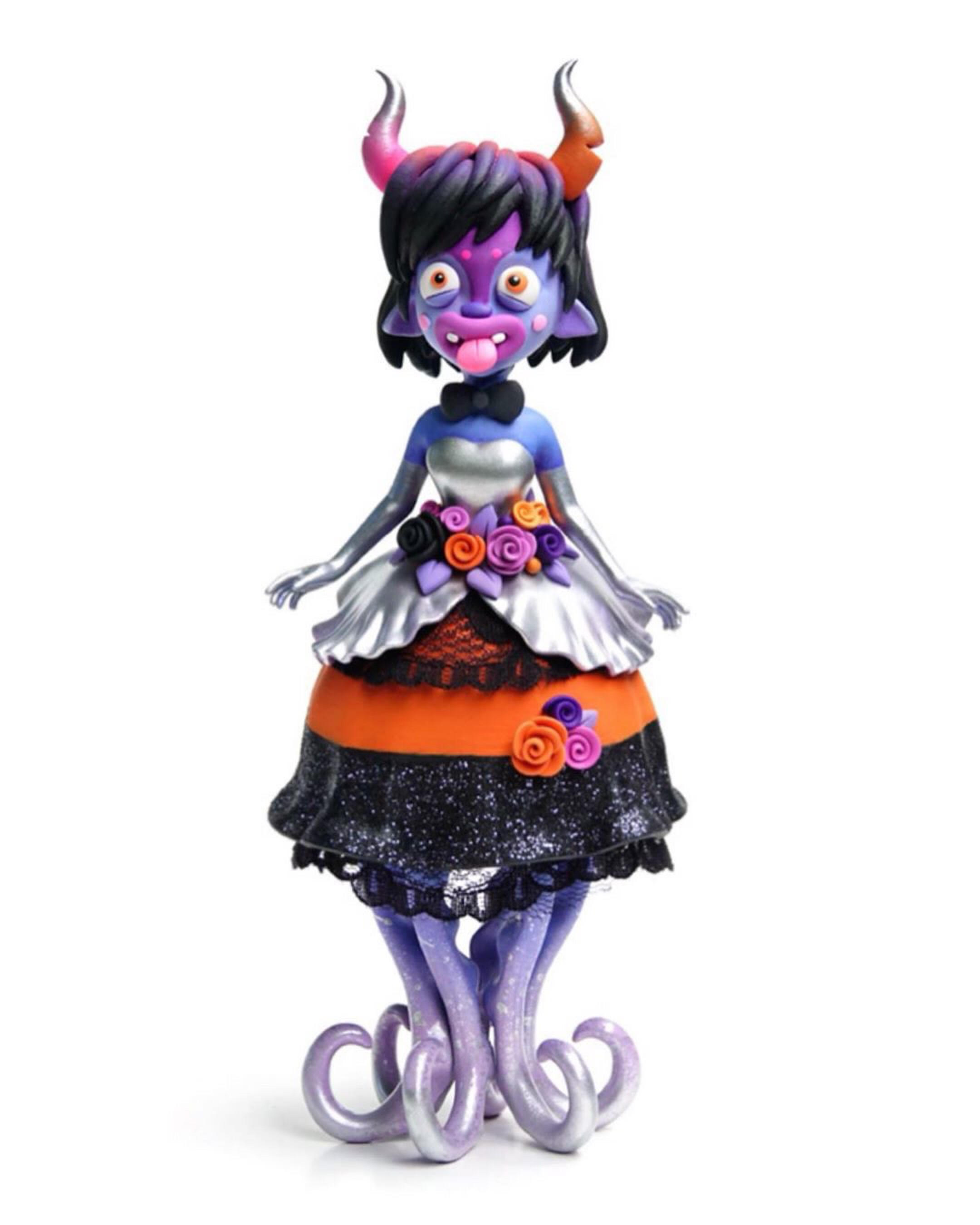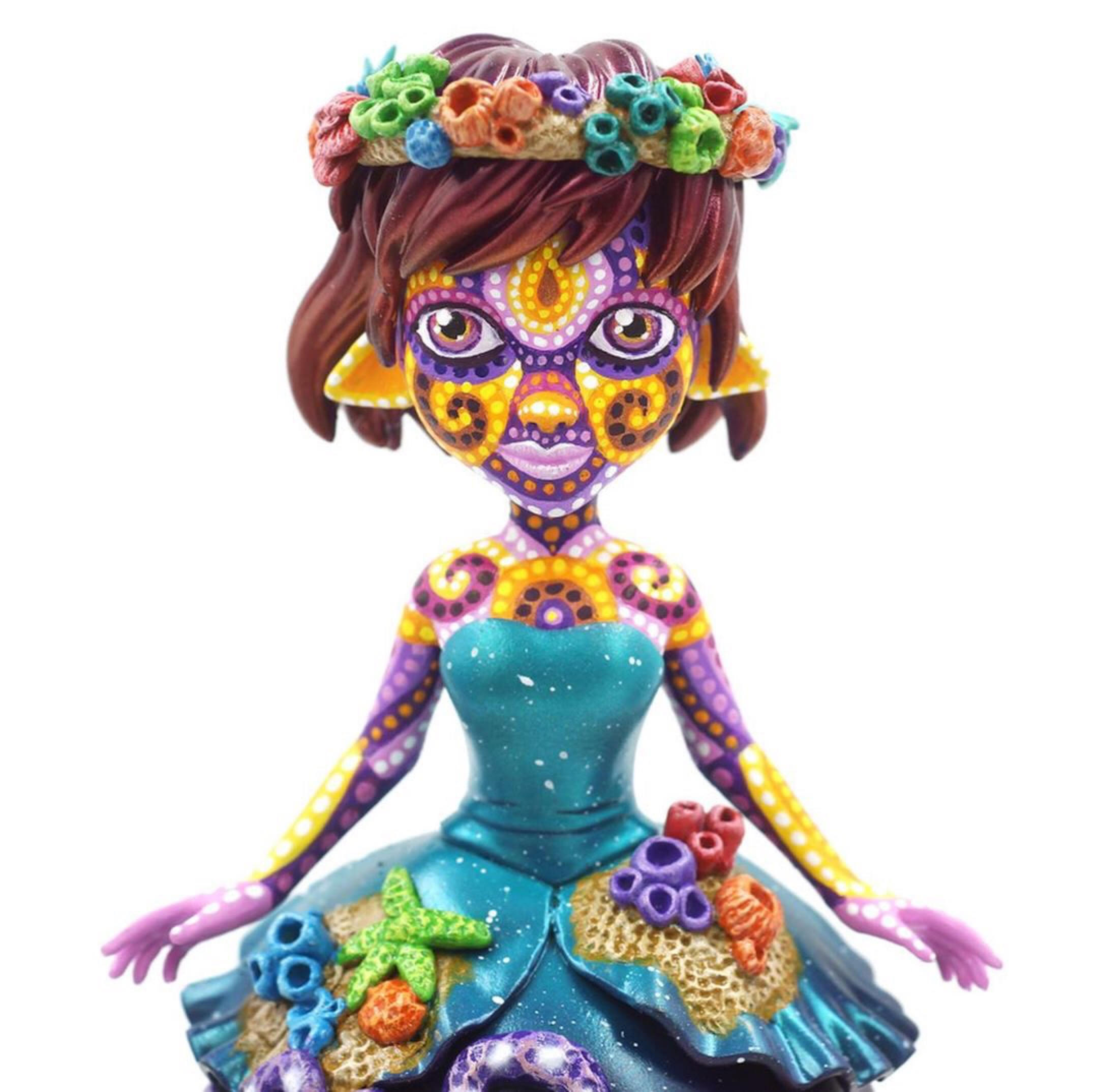 About
MJ Hsu has been making her adorable Aquacorns, Delectables, and Donutsu since 2015. She produces each of her toys by hand, from sculpting the original figure in clay, to molding and casting each resin piece and applying the final paint. Princess Ellie will be her first 3D sculpted designer toy. The concept for Ellie has been in MJ's heart and mind for several years, but was never able to be fully produced until now.
Instagram – @mjhsu
Website – mjhsu.com

UVD Toys, founded by Travis and Tony, is a division of Urban Vinyl Daily. Their knowledge of designer toys along with their passion for collecting led them to create UVD Toys. Having worked with creatives from all ends of the world, their mission is to bring to life products and toys of some of today's most talented artists.
Instagram – @uvdtoys
Website – uvdtoys.com


Stay tuned for more info and photos.


You can also catch the latest updates on our social media!
Instagram: @wootbearbelly
Facebook: @wootbear
Twitter: @wootbearbelly