Posted by Jonelle on 9th Jan 2020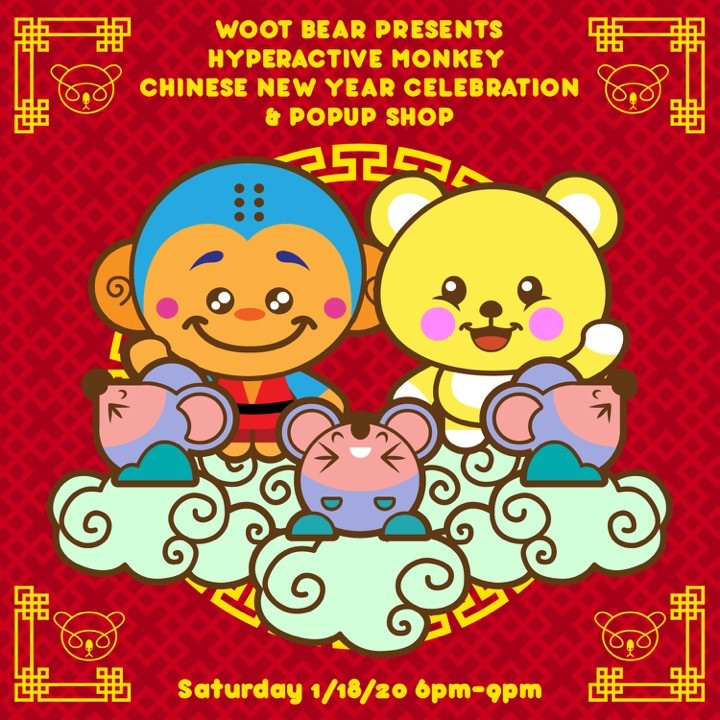 Hyperactive Monkey swings back into Woot Bear with a special popup shop just in time for the
Chinese New Year. Meet the man behind Hyperactive Monkey, Jerome Lu, and enter his world of
vibrant characters and their heartfelt stories.

Come celebrate this joyful occasion with us, fellow friends, and families. We cannot wait to create wonderful memories with you all!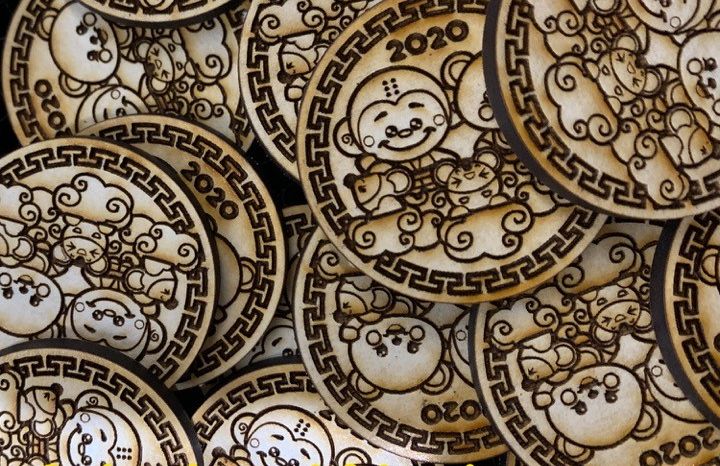 Earn your special Woot Bear Hyperactive Monkey wooden coin with each purchase. Quantities are limited. One coin per customer.

Stay tuned for more info and special surprises!
About Hyperactive Monkey
Illustrator and designer Jerome Lu was born in Mountain View and raised in the Bay Area. He founded Hyperactive Monkey, a collectible toy, apparel and entertainment company, where he serves as lead creative artist. His creations are inspired by his love of cartoons, comics, toys, video games, and movies of the 80's.
Website - hyperactivemonkey.com
Instagram - @hyperactivemonkey / @jromonkey
Facebook - @hyperactivemonkey